As a restaurant owner, looking over your insurance coverage may seem dull in comparison to the fast paced environment you are accustomed to.  You walk into your restaurant each morning and are faced with countless tasks that seem to grow as the day goes on.  Is your prep cook going to show today?  Did your assistant manager mess up the produce order again?  Have you purchased the best restaurant insurance coverage?
Ok, the last question most likely didn't cross your mind…but it should!  The restaurant industry already includes several stress factors such as long hours, working on your feet, employee dependability issues, and of course dissatisfied customers.  For example, your server accidentally gave a customer a medium well steak when he asked for a medium steak.
Without the right restaurant insurance coverage, you don't have to worry about pesky customers like this because you'll be out of business.  The intent of this article is to answer some of the basic questions you may have.  Let's start with:
What is general liability insurance?
This coverage can protect you from a bodily injury, property damage, or personal injury claim caused by your business operations.   For example, the wife of the customer with the "medium to medium well" steak specifically asked for no peanuts with her burger and fries.  The poor server didn't know that peanut oil is used in the fryers at your restaurant.  As her husband bickered with the server about his over-cooked steak, she nervously scarfed down her fries.  A few minutes later, her nose started running and her face started breaking out in hives…she was allergic to peanuts!  You would think she was exposed to something like this: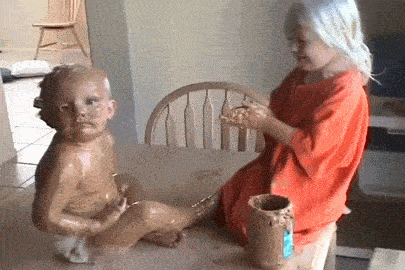 After being hospitalized for several days and racking up thousands of dollars in medical bills, she contacts her lawyer to file suit against your restaurant.  Luckily, your general liability would respond in this case and would cover the legal costs incurred and the settlement amount of the lawsuit.  Hopefully, your training program informs your employees about the ingredients used for your menu to avoid this scenario.  If not, it's good to know that your general liability coverage would cover you.
The allergic reaction example may be uncommon, but incidents like slip and falls (also covered under general liability) happen all the time.  What if your restaurant is more of a bar and has activities such as darts, pool, shuffleboard, and video games available to your patrons?  Injuries suffered by your customers could be covered under your premise liability inside the general liability portion of your policy.  It is always best to disclose all the facts about your business to your insurance agent so they can obtain the coverage you need.  Especially, if your establishment is serving alcohol..
Does my restaurant need liquor liability?
If your restaurant sells alcohol then the simple answer is YES.  The next question you may have is – how much do I need?  Let's go through an example that any restaurant owner should fear:
An intoxicated customer decides to drive home from your restaurant after consuming a few too many adult beverages. The bartender called an Uber for him, but he left before the driver arrived.  A Fishers police officer was parked near your bar and saw him swerve onto the road. Before the cop could turn her lights on, he crossed the center line collided head on with another motorists killing the driver of the other vehicle.
The police officer noted in her report that she observed the driver leaving your bar before the accident.  The victim's family has decided to sue due to the driver being over-served at your restaurant.  Thankfully, you purchased a multi-million dollar liquor liability policy.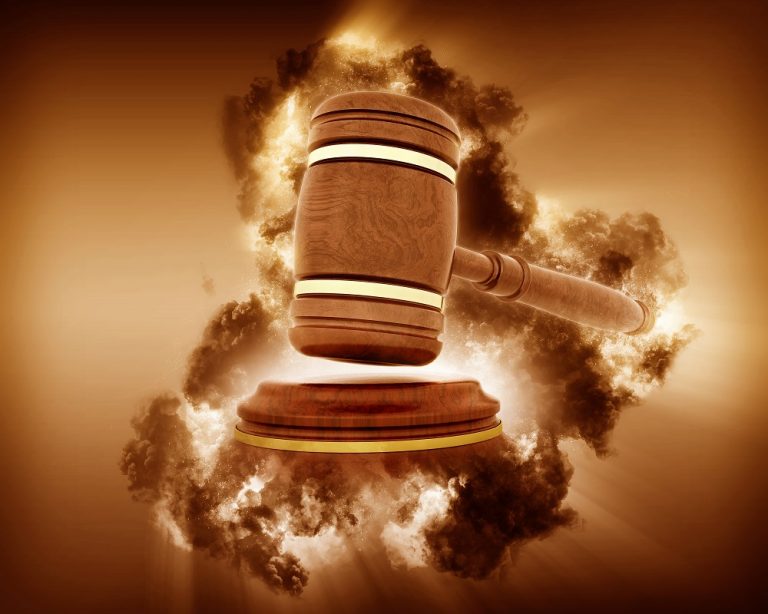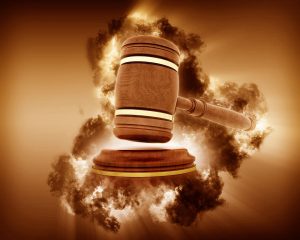 This example may seem extreme for a family style dining restaurant, but is completely feasible for a bar or nightclub.  Liquor liability is necessary for any establishment that serves alcohol.  It protects against a scenario like this or any instance where bodily injury or property damage is caused by alcohol served.
Another liability concern for most restaurant owners is auto insurance, especially if they deliver food.
Do I need to insure my delivery drivers?
The personal car insurance policy excludes use for delivery purposes.  Therefore, the employee using their vehicle in your restaurant delivery services would not be covered under their car insurance.  You could consider buying cars for your delivery service and insuring them under a commercial auto insurance policy.  However, that might not be very cost effective.  The simple solution is to purchase hired/non-owned auto liability coverage to cover the liability of your employees while delivering food.  You should also add physical damage coverage to the non-owned vehicles so that you are covering their cars and not just the other party.
It's important to note that if your employee gets seriously injured in an accident, you would need a separate policy.  Which brings up another common question:
Do I need workers comp?
This coverage is mandatory for any business that has employees.  So, yes you do need workers compensation insurance.  Workers comp would pay for the injured employee involved in a car accident or any time on the job.  In restaurants, cooks suffer burns or cuts frequently, servers slip and fall, and bartenders can injure themselves performing bar tricks.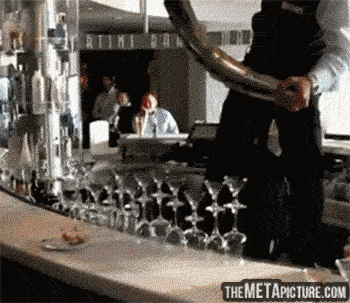 Workplace injuries happen often in restaurants and workers compensation is there to cover said injuries.  In an effort to reduce the cost of work comp, you can implement safety programs and enforce cleaning throughout shifts.  As the saying goes, "if you've got time to lean, you've got time to clean."  It's amazing how many injuries can be prevented by keeping the restaurant clean and enforcing slip resistant shoes for team members.
The last question, but definitely not the least important, I get is:
How is my building and stuff covered?
In addition to the risks your restaurant has inside the building, Indiana also has severe weather. Tornadoes seem to touch down at least once a year in our state.  Insuring your building to replacement is critical.  You could pay for damages out of pocket if your building is not insured adequately.  Obviously, the building coverage only applies if you own your building, but the same principle applies to your business personal property.
All restaurants have inventory, furniture, glassware, cutlery, etc.  Most restaurant owners don't realize how much "stuff" they actually own and tend to under-estimate their value.  Your restaurant is your livelihood and should be protected.  It's a good idea to keep spreadsheets and receipts for all the items your restaurant owns.  This will help tremendously in the event of a claim.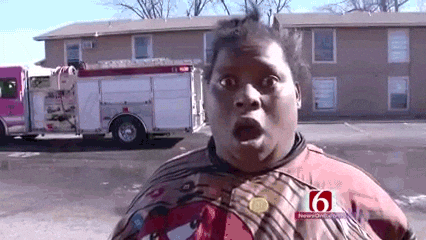 Speaking of claims – did you know that roughly 40% of all businesses don't reopen after suffering a major claim?  A key coverage to add to your policy is business income, which covers your operating expenses while your business is shut down due to a covered loss.  Most of the businesses that don't re-open either don't have business income coverage or didn't purchase enough of it.
Now, the most important question of all:
Where can I buy restaurant insurance?
Your best option is to buy from a local, independent insurance agent like myself (very humble, I know).  Honestly, independent agents have the most options and will be able to find the best coverage for your restaurant.  If you're in Fishers or anywhere in Indiana, contact us to get your restaurant covered today!